You may not be aware of what's trending, and flopping, when it comes to interior design trends this winter. But the days are starting to get shorter, and the sun is beginning to cool, so you know you've only got a few short weeks to turn your home into a winter wonderland.
This season the attention is on color and designing a cozy, comforting arrangement. Berry tones, peacock blues, black kitchens, and deep rouge. Now, but don't worry if these made you squirm at the thought of all the darkness, pretty pink and green are also trending.
Here are 9 interior design trends for you to peruse during winter decorating that are sure to heat your home.
Black Furniture
Black accessories surfaced as a trend last year, and a year later, it's sneaking into furniture, especially dining chairs. The little black chair is expected to be the style icon of the dining room.
We believe that statement designs like these are a perfect suit for all tastes. Keep the look warm with a cozy rug placed on the back of the dining chairs and maybe even add some pinky/blush-toned tableware to mix in some light colors.
If black dining chairs aren't your thing, you can go for something more classic. A masterpiece in simplicity, the Barcelona Chair is a testament to Mies van der Rohe's "less is more". We know this chair may be out of budget for many, that's why we want to make it clear that there is no shame in having replicas. You can find some incredible ones with Barcelona Design, and if you're looking for other mid-century modern classics at an affordable price, you can look into other recognized sellers!
Purple Prevails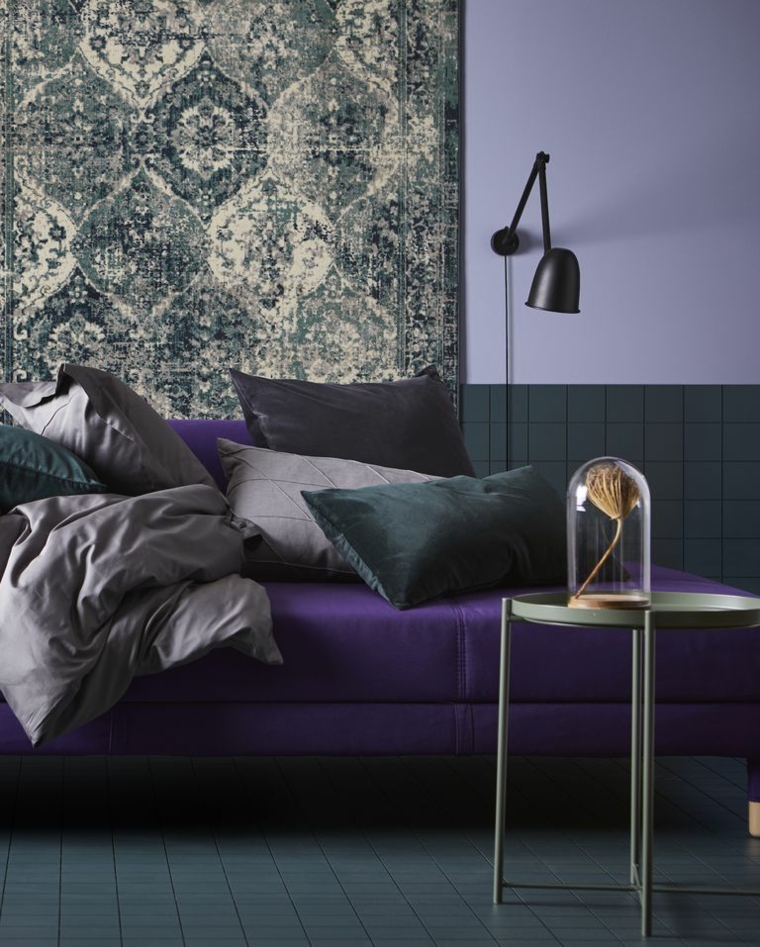 The luxurious tones found within the Jewel Shades trend are meant to impress, creating a climactic yet evenly comforting mood in the home.
Create a stunning and eye-catching environment by being confident with color.
Purple is one of those colors and it's going to be a prominent shade for this winter. Choose one central piece like a super chic sofa and let it be the star of the show. Use forest greens and greys to ground the look.
Peacock Blue
This is a powerful look that can be effortlessly handled by coupling it with a lighter color like millennial pink. This prevents the peacock shade from overpowering.
Use a darker shade of blue for the curtains and tableware to add depth and disperse the design with a burst of mustard and a big loose floral throw pillow or two.
Pop some fresh blooms and foliage in an oversized vase to bring nature in.
Comforting Layers
With the days getting shorter and the winter clock closing in, it's time to cozy up.
Layer up your accessories using a lot of beautiful textures and a warming autumnal palette of amber hues mixed with mossy greens and homely blues.
Incorporate prints on throw pillows and rugs for a look into the past bringing familiarity and charm. When styled with comforting textiles and accessories, furniture becomes both timeless and classic.
We love the idea of two or three rugs overlapping each other, it adds a lovely decorative feel to a room.
All The Neutrals
This one look is for those of you who don't fancy color – it's classic, sophisticated and oh-so-stylish. Use unique organic-shaped lighting as a focal point and balance pendant, floor and table lamps for an integral look.
Use a blend of oatmeal tones coupled with rust for a cozy feel and complete the look with a pale wood coffee table.
Blush & Green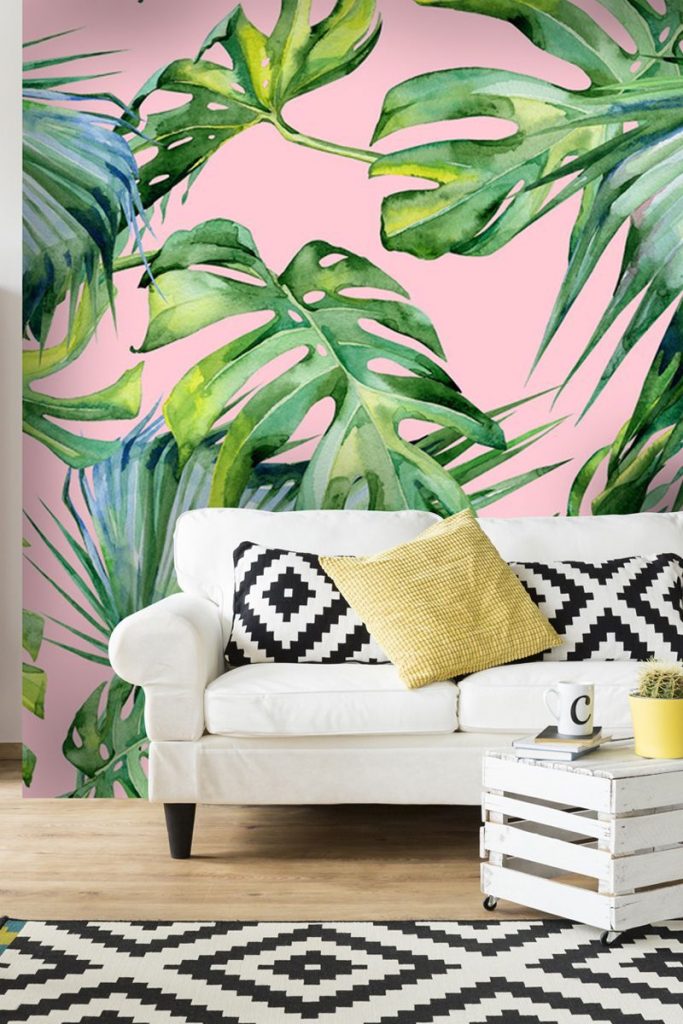 Such a lovely trend that will see us through those dark, gloomier winter months. The two shades work together so well, you can use it in the form of wallpaper or buy accessories like a vase, cushions or throw pillows.
And as a bonus, palm print wallpaper is a hot trend as well!
Retro Graphics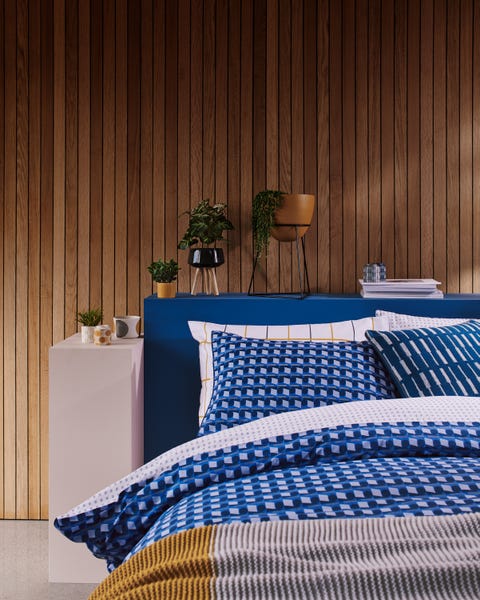 With retro looks still being stylish, one of the quickest, and more often than not, the best ways to keep up with the trends is to make little changes. Update your bedding and buy a few new plant pots and a throw or two – no remodeling necessary!
Clean lines and geometric shapes are inspired by the Bauhaus movement making your space bold, beautiful and oh-so-modern.
All That Sparkles
Shine bright with this gold, brass or copper decoration trend. Which metallic finish do you prefer above the rest?
Pair dining sets with matching legs and bring the metallic finish into the tableware to tie the design together. Be on the lookout for unusual shapes to add interest.
Black Kitchens
Yes, that's right – black is so back that it's even gracing our kitchens! For 2020, we'll be seeing a lot of bold cabinetry colors – people are making braver and bolder design decisions than they used to.
Moving away from cool grey tones, we're seeing a lot more black. Black sums elegance, drama, and depth to any space, especially when dressed with well-positioned lighting, which is vital to lighten up a darker scheme.
The key to making it work is to have balance, You can do this by having a white ceiling walls, a marble countertop and a floor with a warm tone.