Eames Lounge Chair, Barcelona Chair, Saarinen Ball Chair… Which mid-century modern chair are you? Take a seat for a little fun! Or even better, take a seat that has your name written all over it. For this article, we rounded up some of the most iconic chairs of mid-century modern design and the types of personalities that go along with each iconic chair.
Just keep on reading, find your favorite mid-century modern chair and discover what that particular choice might tell you about yourself!
Eames Lounge Chair
If your favorite chair is the Eames Lounge Chair designed by Charles and Ray Eames, what does that say about you? Well, it says that you're a classic type of person. You're sophisticated and a little laid-back, which doesn't necessarily mean you don't get things done. You're a hard worker, most likely in a creative field that requires lots of thought. Like the Eames Lounge Chair, you're stylish but not too flashy and you can fit in almost any sort of room, home or office. Your friends love you because you always go with the flow and rarely complain.
Mies van der Rohe Barcelona Chair
If your favorite chair is the Barcelona chair originally designed by Ludwig Mies van der Rohe, you are the kind of person who has a refined style that's bold but not overly in-your-face. You love sleek lines and simple color schemes like white and black. Some people might say that you have expensive tastes but your friends know that you have a finer appreciation of things in your life.
Hans Wegner Elbow Chair
If your favorite mid-century modern chair is the less known Elbow Chair, originally designed by Hans Wegner, you might be a presidential candidate. This chair is famous for being in the first televised Presidential debate between Kennedy and Nixon, in which both we seating (respectively). You are generally even-keeled, even when you're running on just a few hours of sleep. You an organized, tidy person who is always on time. Like this chair, you're easygoing, because you never overbook yourself. You love things to go your way but rarely complain when they don't.
Eames Dowel Leg Armchair
If your favorite mid-century modern chair is the Eames Dowel Leg Armchair, originally designed by Charles and Ray Eames, that means you're definitely quirky. You are creative, artistic, colorful and a bit playful at times. You probably work in a creative position or have several interesting hobbies and side projects going at a time. You are the kind of person who loves artistic pursuits, and you're famous for having your own particular idea of fun.
Philippe Starck Ghost Chair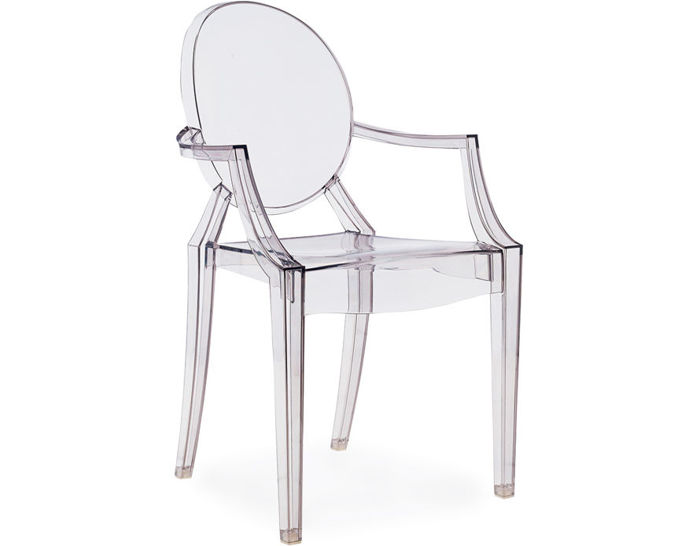 You're a free-thinking lover of life who likes wild parties if you love the Ghost Chair designed by Philippe Starck. You are the sort of person with a particular personality and someone who is not afraid to show it and let it shine. Among your friends, you're a leader and always on the cutting edge. Some people might say there's an air of mystery surrounding you, and that's precisely how you like it.
Eero Saarinen Tulip Chair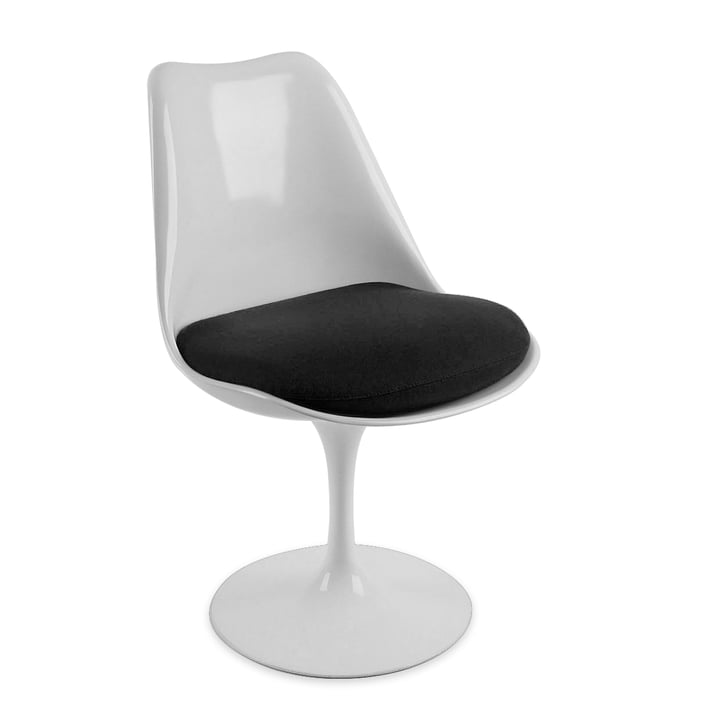 If your choice between the mid-century modern designs is the iconic Tulip Chair designed by Eero Saarinen, you are certainly productive and creative. Whenever there are moments of chaos and turmoil, you stand for the voice of clarity and reason, always. Your desk is immaculate, and you've got a journal and a spreadsheet for organizing all aspects of your life.
Le Corbusier LC2 chair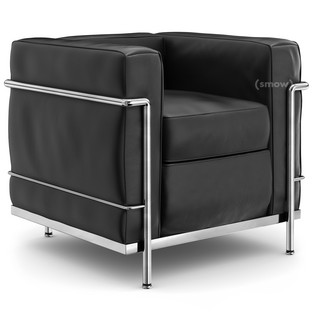 If you chose the LC2 Chair by design rockstar Le Corbusier, you're bold and confident. You're the kind of person who likes to get things done in a very straightforward way. You simply can't procrastinate, show up late or lose anything. "Overdressed" is not in your dictionary, even for casual Fridays. You're always up-to-date on news — even what's going on overseas — and have a steady hand on your finances.
Eames Molded Plywood Chair
If your favorite chair is the Molded Plywood Chair by Charles and Ray Eames, you're definitely very handy around the house. You are the sort of person who always is good at building things with your hands. You love woodworking and truly appreciate fine craftsmanship. You appreciate the beauty in products that serve a simple function. You're not fake, you rarely lie, and you can always be depended on to keep a secret.
Do you agree with our list? Did we miss any other mid-century modern famous chair? Let us know in the comments below!